A rare Paphiopedilum species from Borneo, Paphiopedilum sugiyamanum is a warm grower found at elevations of approximately 800m.  It is believed to be related to Paphiopedilum dayanum.  Our plant is a division, and has proven to be a strong grower in warm, lower light conditions similar to other mottled leave Paphiopedilum.
This orchid had a rough arrival with a happy ending.  Two of its four leaves were creased in shipping.  Not good, as it only had four leaves, and the largest/newest leaves were the ones damaged.  The crease looked relatively fresh, so I "splinted" the leaves with clear tape and propped them into correct position.  I didn't move the orchid for two weeks, and very, very carefully watered, to avoid any moisture on the leaves or being trapped under the tape splint.  Then I removed the tape, but left the stalk prop for another 10 days or so.  The leaves completely healed and were able to support themselves!  If you look at the third photo, on the underside of two leaves opposite each other, you will see a thin brown line where the creased healed.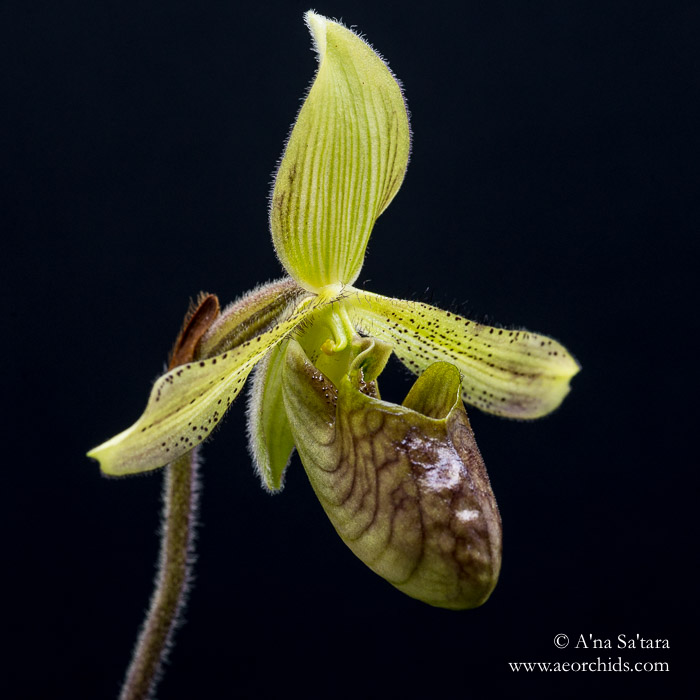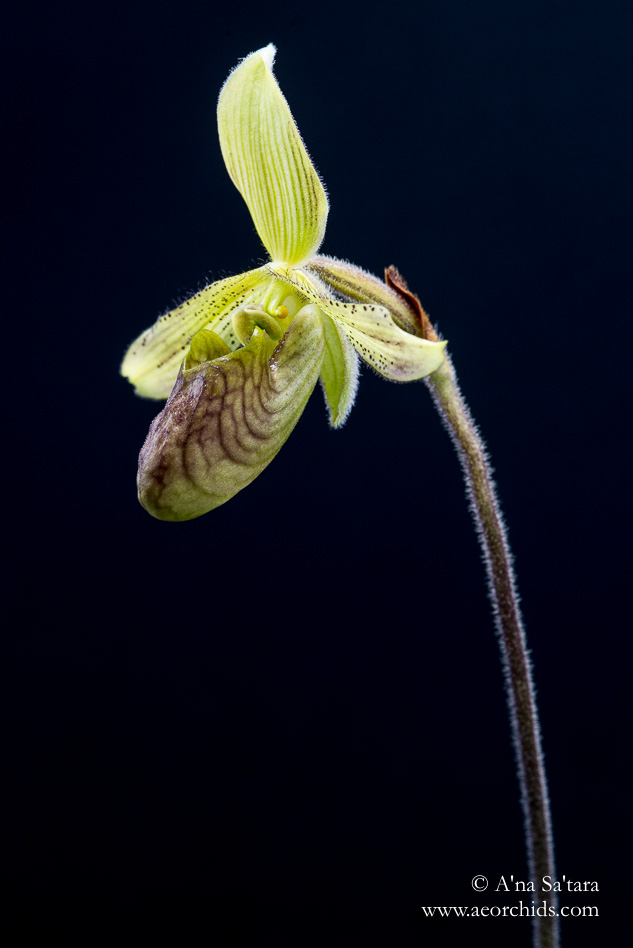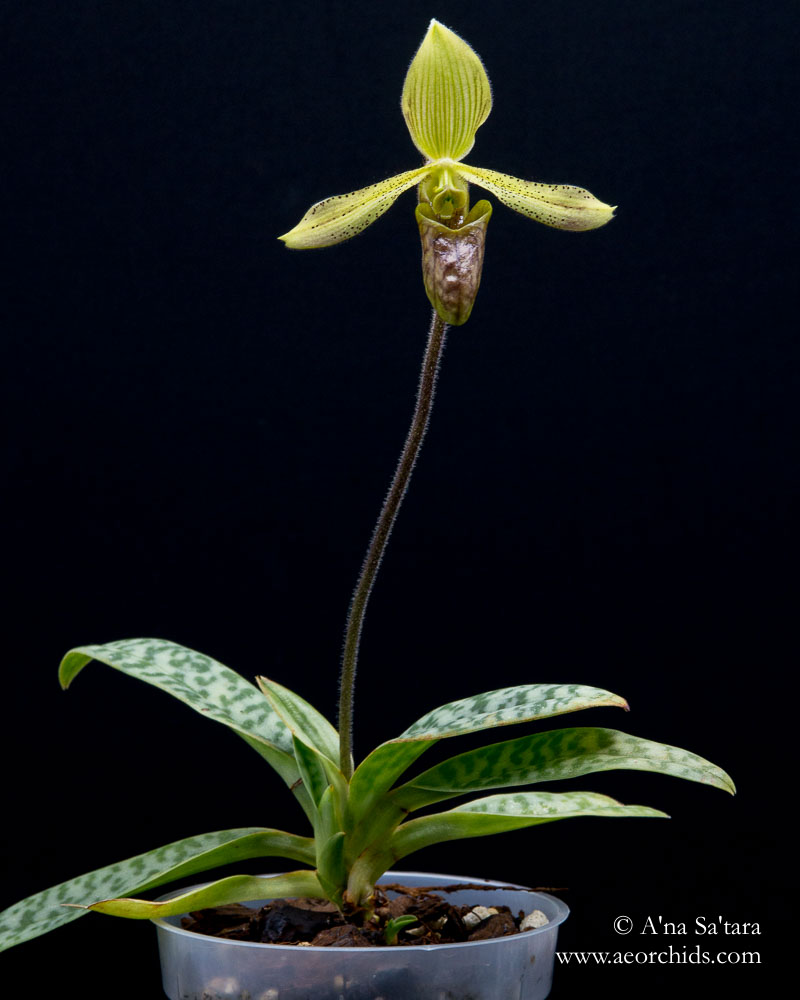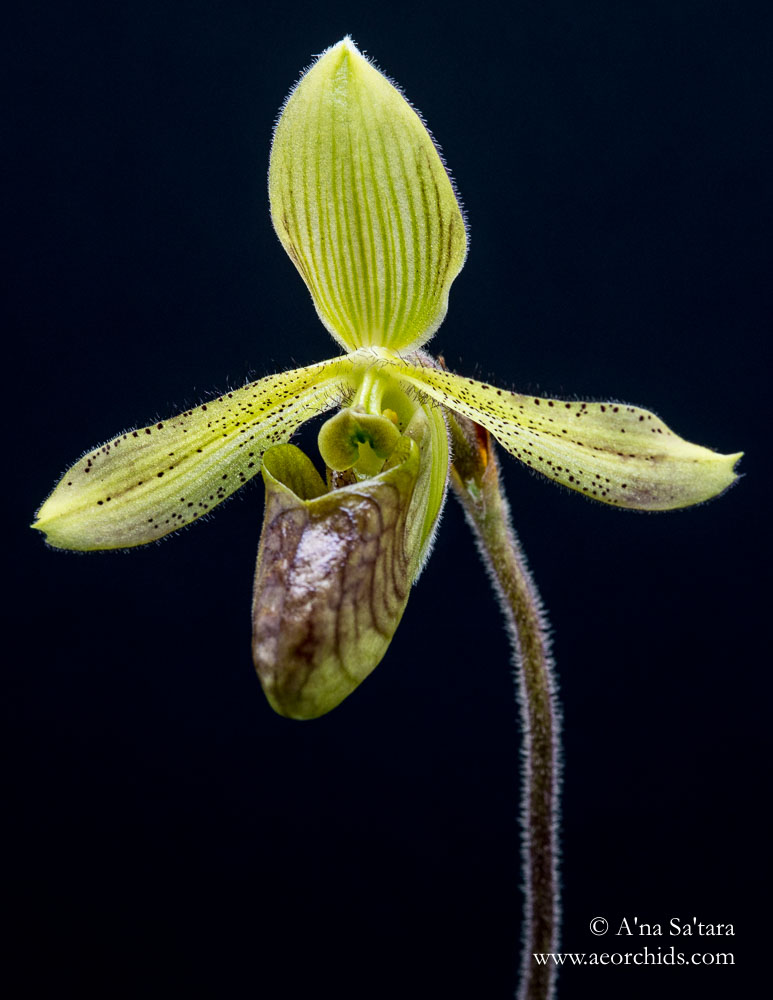 Interested in more unique and beautiful orchid images?
My vision to create orchid portraits emerged from my appreciation for the "whole orchid."  So many photographs of orchids focus only on the flower.  But orchids are not flowers: they are entire plants and living beings.  Connect more deeply with the many dimensions of orchids …
more orchid images by A'na Sa'tara