A sparkling pink flower in profusion!  While Sarcochilus ceciliae is known to be a sequential bloomer, this particular flowering opened the majority of its blooms at once, for a notable display on a small plant.  (That's a 4″ Vanda basket in the photograph.)
An Australian species native to New South Wales and Queensland, the flowers vary in intensity of pink coloration across its geographic range.  As with many Australian species, there is debate on "splitting" some of the traditional species.   Sarcochilus ceciliae is a candidate for a few divisions, particularly based upon the lip.
Sarcochilus ceciliae is a lithophyte and very susceptible to over-watering.  Also, it is a relatively slow grower, like many lithophytes, and slow to recover from root damage (much like rupiculous Laelia).  I water Sarcochilus ceciliae 1-2 times per week.  All of our plants of this species are potted in granite or sandstone.  After this bloom, I will be removing the orchid in the photographs below from its 2″ pot and placing it directly into the basket with some added rock.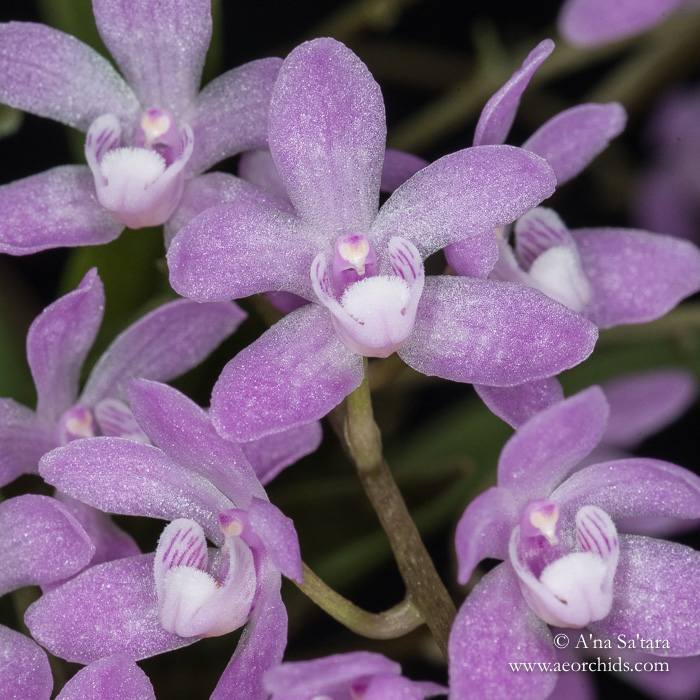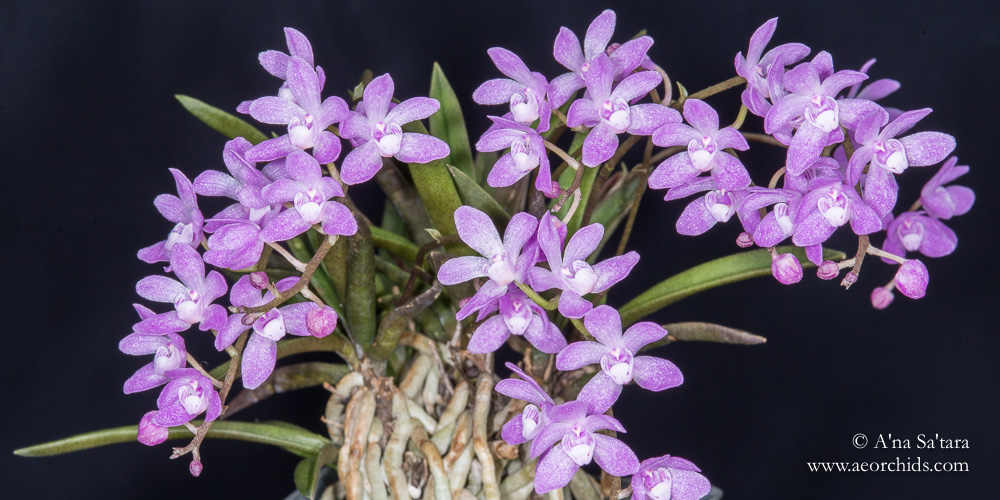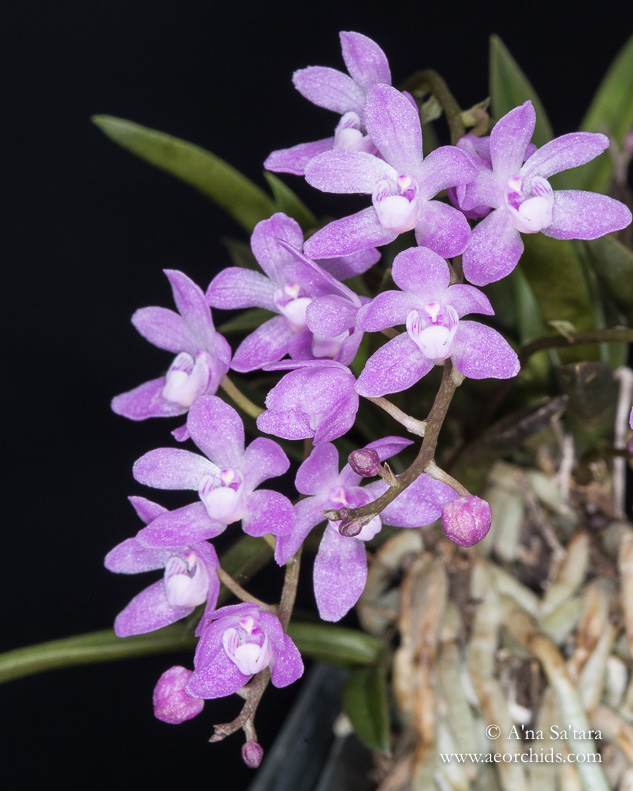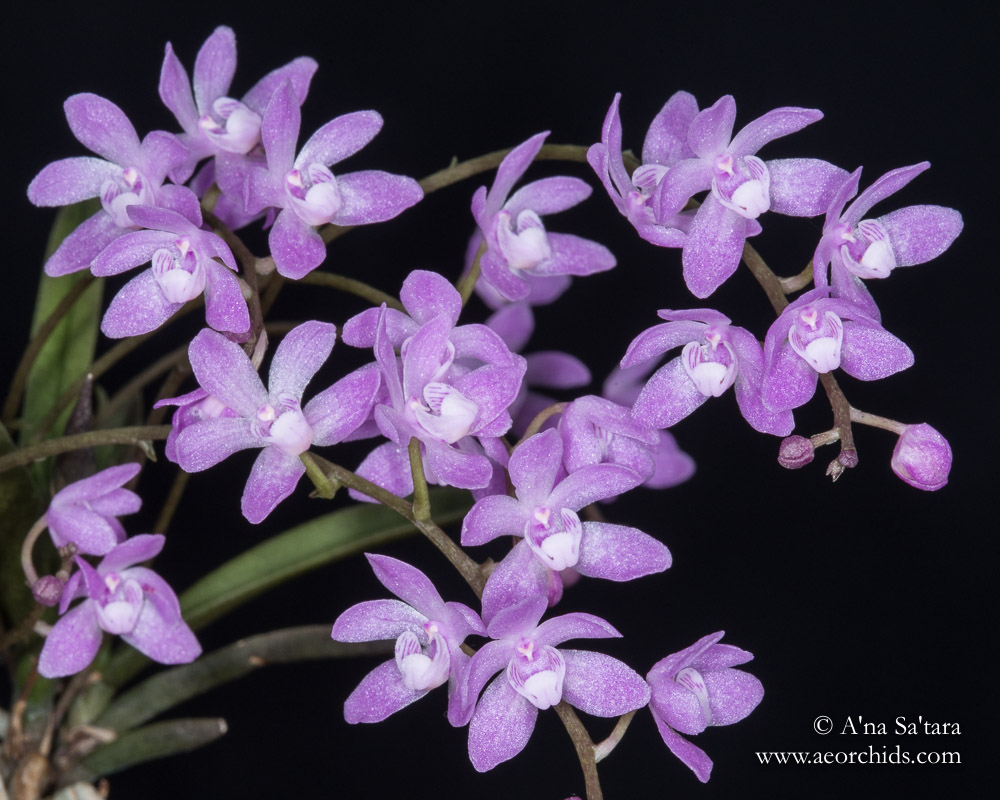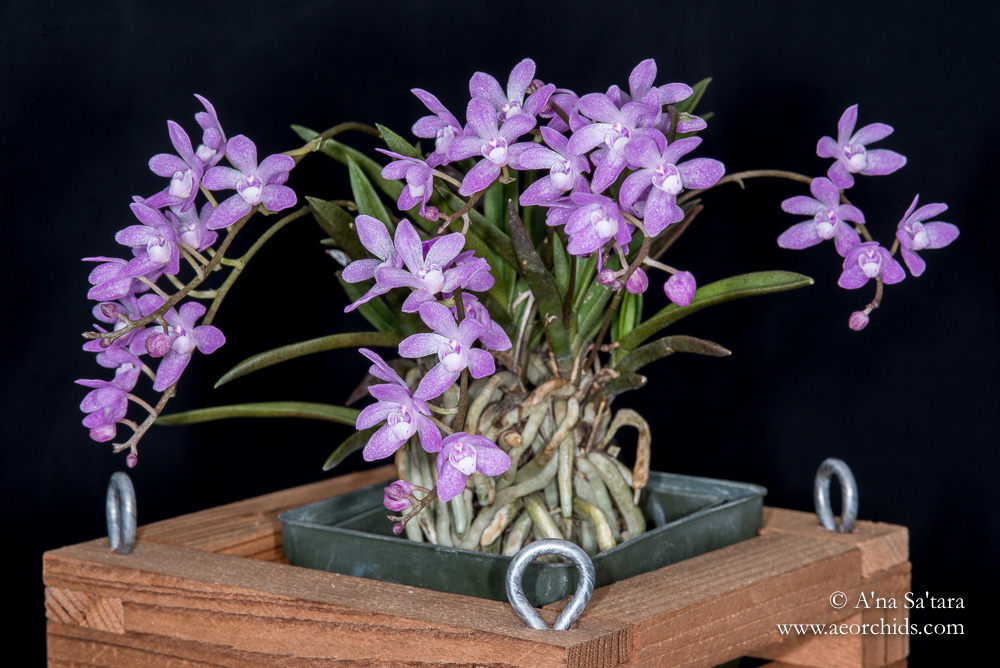 Interested in more unique and beautiful orchid images?
My vision to create orchid portraits emerged from my appreciation for the "whole orchid."  So many photographs of orchids focus only on the flower.  But orchids are not flowers: they are entire plants and living beings.  Connect more deeply with the many dimensions of orchids …
more orchid images by A'na Sa'tara