Lighting options for indoor orchid growing, either as supplemental light sources or for year-round lighting solutions, have evolved in leaps and bounds over the past few years. The next step in the evolution is LED grow lights. There's a lot of goodness in LED grow lights: energy efficiency, longevity, mercury-free, and available in a range of light outputs to suit many needs.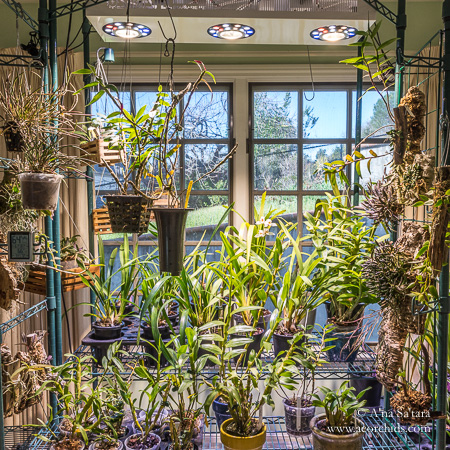 While indoor grow lights were once ideal primarily for lower light orchid species, such as Phalaenopsis and Paphiopedilums, high intensity LED grow lights are now widely available, thanks to the high light demands of commercial cannabis production. In another article, I describe our use of a high output LED grow light fixture for indoor wintering of Cymbidiums and high light Dendrobiums.
We also now use a second high intensity  LED grow light to provide year-round lighting for a 4 ft x 4ft (1.2m x 1.2m) humid, cool-growing area (7-8 hrs/day of light). As I write, there's a Dendrobium subclausum basking under 4000 fc. The biggest problem? The canes are growing so large, it is expanding horizontally out of the 4 feet (1.2 m) wide space. The outside of the plastic basket is being obscured by root growth. LED grow lights work for orchids!
(Note: We didn't receive any compensation from any manufacturer, or any free products, as part of writing this article. I'm simply sharing my experience to help other orchid growers.)
"Hitting the heat wall" with T5 HO fluorescent bulbs
This year, we created a dedicated warm room as a Paphiopedilum nursery, to maintain higher humidity and 62F+ (17C) temperatures for recently deflasked seedlings. The growing area worked so well that we moved another shelving unit, with blooming size and near bloom size Paphiopedilums, and a few Phalaenopsis and warmer growing Dendrobium species, into the nursery room.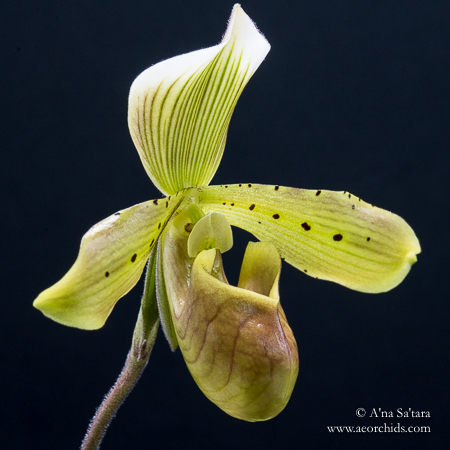 All of these grow shelves have been illuminated with T5 HO fluorescent grow lights, using either Sun Blaster or Hydrofarm Agrobrite fixtures. The full spectrum T5 HO lighting has worked well, with good root growth and consistent flowering (9-10 hrs/day of light). However, I began to encounter something common in many vertical growing setups: too much heat building up in the room.
Even in relatively cool central California, the heat output from the fluorescent lights began raising the orchid room into the upper 80s F (30C) in early autumn. Earlier in the summer, it was not so much of a problem: when the temperatures in the rest of our house reached 80F (27C), the air conditioning would automatically turn on, effectively capping the heat build up in the growing room. But as the rest of the house stayed cooler, due to lower daytime outdoor temperatures, the AC didn't turn on, and heat continued to build in the warm growing room.
The new option: T5 HO LED replacement "bulbs"
What to do? I wanted to bring the heat output (and electricity usage) down to the level prior to adding the additional shelves. However, we had perfectly good T5 HO fixtures. What did I discover? A few companies have identified this market, for all of us (not just orchid growers) who had invested in extensive T5 fluorescent lighting over the years. There are LED grow light "bulbs" designed to fit into T5 lighting fixtures! Many of the T5 LED replacements use 45% of the electricity (24W instead of 58W), with a comparable reduction in heat output.
The T5 HO LED replacement "bulbs" are actually an LED strip inside of a polycarbonate or glass tube with the appropriate electrical connection at the end to fit into a T5 fluorescent fixture. These are designed to last 30,000-50,000 hours, depending upon the manufacturer. That translates into about 8-10 years of daily usage.
While evaluating the longevity of the T5 LED grow light replacement bulbs, I noted in one brand's technical specs that they are NOT expected to simply "burn out" at the end of 30,000 hours, but might decrease to less than 90% light output after that time. No one has had that length of experience with this new LED horticultural lighting technology, so we will see how long the LED strips actually remain useful. I expect in 8-10 years that lighting technology will have advanced so much that maximum longevity will be irrelevant; there will be better and cheaper options available for replacement.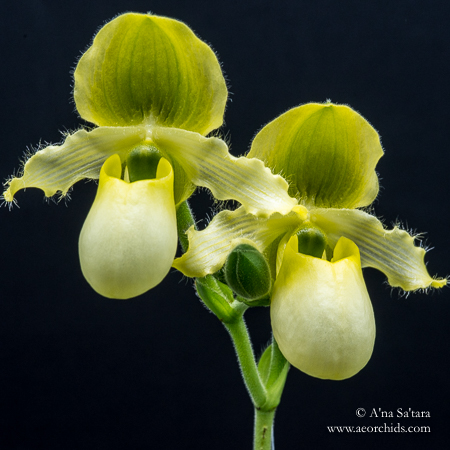 It just smelled awful and no fire occurred
At the time of beginning my research (September 2018), there were six companies to consider for T5 HO LED replacements. I examined all of these for light spectrum, output, energy usage, and price. As of writing this article, there are five options — based upon our experience with the lights, one company's product is currently off the market. Oh yes, I never realized that buying orchid grow lights could get this exciting. In summary: it just smelled awful on a Sunday morning and no fire, or harm to the orchids, occurred.
Here's the situation. Not all ballasts in T5 lighting fixtures will work with all T5 HO LED replacement bulbs. And manufacturers don't comprehensively test all ballasts. In our case, I figured that we were okay since we use Hydrofarm Agrobrite and Sun Blaster fixtures — the number one and number two brands sold for T5 HO fluorescent horticultural lighting. If the T5 LED replacement bulbs don't work in those, then manufacturer isn't going to have much of a market.
Well, I was wrong. The first local manufacturer that we selected for trial, Waveform Lighting, had apparently re-marketed their residential/commercial T5 full spectrum LED lights for horticultural applications without understanding much about horticultural applications. After describing my experience with their smoldering PhotonTube T5 LED bulb ($45/each, 24W), it was determined that there was likely a problem with using the product in a T5 HO (54W) ballast. They only tested regular T5 (28W) fixtures. Waveform promptly refunded all of our money, sent a return shipping label, and immediately removed the T5 LED replacement tubes from their website pending further testing.
I was quite disappointed with this result — for the three weeks of usage, I really liked the light output, color/quality, and price point. I hope that they fix the problem by the time that you read this, and their T5 LED PhotonTubes are on the market again.
T5 HO replacement LED grow lights: ballasts and wattage
After the failure of the Waveform Lighting LEDs, I turned to Active Grow LED  for my next set of T5 HO replacement bulbs ($42/each, 24W).  When I first purchased these LED replacements, they were anticipated to work in both Hydrofarm Agrobrite and Sun Blaster Fulham ballasts.  They performed beautifully in our Agrobrite fixtures so I ordered a second set to replace the fluorescent tubes in one of our Sun Blaster fixtures.
Alas, it turns out that Sun Blaster has used many different ballasts over the years, and our older fixtures/ballasts were not compatible.  The replacement LED grow lights seemed fine at first, but began to flicker after 20 minutes.   While manufacturers list the ballasts that they have tested, there are no specific labels on the ballasts in the T5 HO fixtures that I own.  In our case, just a sticker that says "Sun Blaster."
The product page for Active Grow has since been updated, and it is my understanding that the Active Grow LED T5 replacement tubes DO work in newer Sun Blaster ballasts.  I contacted Active Grow for one of their compatible four tube  T5 HO LED fixtures to use with my already purchased LED replacement lights.  After speaking with the owner, I not only received a new, compatible fixture in a couple of days, but also a free replacement LED tube.
Possibly aware of these compatibility issues, Sun Blaster will be debuting their own brand of T5 HO replacement LED tubes in 2019.
The Sun Blaster T5 HO replacement LEDs will be available in a range of sizes, with the 48″ long tubes consuming 38W (see table below).  The 38W of energy usage was disappointing news for me, as it is much smaller energy and heat savings compared to the 24W Active Grow LEDs.  Notably, there is no spectrum and PPF information available for the Sun Blaster LED products (only lumen output), compared the more detailed online analysis from Active Grow.  In another article on LED grow lights for indoor orchid growing, I describe the problems associated with the description of LED grow lights using lumens.

With this information, I realized that I was at a crossroads: continue using my existing T5 HO Sun Blaster fixtures, or convert the lighting to an entirely new LED grow light fixture.   The Active Grow two tube LED fixture, called the Propagation Luminaire, only consumes 40W for BOTH bulbs.
Ultimately, I decided to convert my Paphiopedilum seedling shelves to the Active Grow LED light fixtures.  The seedlings would not benefit from the higher light intensity of the Sun Blaster T5 HO LED conversion tubes, and the year-round higher heat and energy usage is a serious downside.  I did not want to invest in lights that did not truly meet my needs just to keep the older technology of the T5 HO ballasts in service longer.
I've noticed an immediate difference in the growing room with the conversion of three T5 HO fluorescent fixtures to the Active Grow LED light fixtures: lower temperatures and less rapid drying of the small (1-2″) seedling pots.  Since I have had great results with my blooming size Paphs with the Active Grow LED grow lights, I expect the seedlings to thrive as well.

I will probably trial the SunBlaster T5 HO conversion tubes, when they become available, for my over-wintering shelves for certain Australian Dendrobiums.  These orchids would benefit from the higher light intensity (compared to the Paphs), and during winter, extra heat in that growing area is not so much of a concern.
While not yet on their website, I did learn that Active Grow is developing a similar, higher intensity "Bright White" version of their T5 HO LED replacement tubes — and still only 24W each.  While I do wish that I could use my Sun Blaster fixtures, I will probably again opt for the Active Grow LED grow lights, for the lower energy usage (24W vs 38W per tube) and my positive experience with the Active Grow light spectrum with high PAR.
T5 HO replacement LED grow lights: light spectrum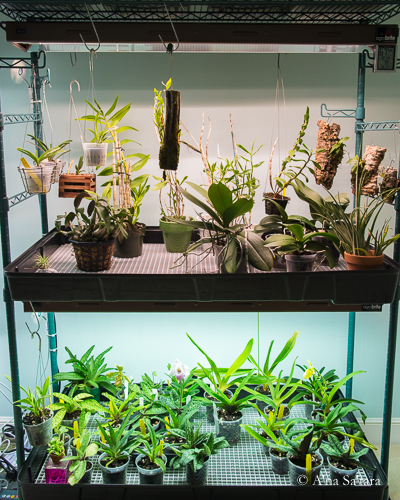 When switching from fluorescent lights to LED grow lights, you will likely experience a notable difference in the "color" of the LED light — and your orchids!
The visual light quality for the Active Grow LEDs appears more "yellow" compared to the Waveform T5 LED replacement described above, and the Agrobrite and Sun Blaster T5 HO fluorescent bulbs that I have been using (see photo).  Likely, this is due to the greater emphasis on the "red" end of the spectrum compared to the "blue".  While entirely subjective, I would say that the Active Grow LED lights appear more "natural" and visually pleasing compared to any of my T5HO fluorescent tubes.
Ultimately, it's not what I "see" that matters, but how the plants respond to the available photosynthetic wavelengths (e.g. PAR and PPFD).  The reviews of other users are excellent regarding the spectrum provided by the Active Grow LED grow light products, and their LED T5 HO replacements are noted as producing superior growing results compared to T5 HO fluorescent tubes.
In another article, I describe the differences in light spectra offered by full spectrum horticultural LED lighting compared to full spectrum T5 HO fluorescent lights (see spectrographs below).  Active Grow LEDs demonstrate this difference quite resoundingly.
Based upon the quality of light spectrum and highly efficient production of photosynthetically valuable wavelengths (PAR), I feel confident in using these lights as an upgrade to my existing fluorescent lights.  Notably, one reviewer of the Active Grow LED T5 HO LeD replacements has had excellent results flowering Cattleya by running the lights 16 hours/day.  I am flowering my Paphiopedilum at 9-10 hours/day.

T5 HO replacement LED grow lights: other options
As I mentioned above, I identified three other choices, in addition to the Waveform, Sun Blaster, and Active Grow T5 HO LED grow lights described above. I eliminated these options fairly quickly, in my comparison of the technical specifications and price.
First, there is a T5 HO LED replacement ($35/each, 24W) sold by Gardeners.com, a quality company which uses Sun Blaster fixtures in its vertical indoor grow light setups. However, they specialize in home gardening and are NOT lighting specialists; the website is probably re-selling another company's product (no manufacturer indicated). They had NO information available online about the light output, spectrum, etc. There were also numerous complaints about dented tubes in shipping, which suggests a lower quality product. (Active Grow uses clear glass tubes and I can't imagine how the Waveform polycarbonate tubes would be dented or bent without damaging the LED components).
Second, Thrive AgriTech makes a 30W T5 HO LED replacement. It uses 25% more energy than the other 24W options, and the price (about $70/each) eliminated this option.
Third, Sun Blaze offers a T5 HO LED replacement for about $25/each. However, each bulb is 41W — considerably more energy (and heat) than the other 24W options. Also, again, there was limited product information and I only found it on a reseller, without any manufacturer technical specs.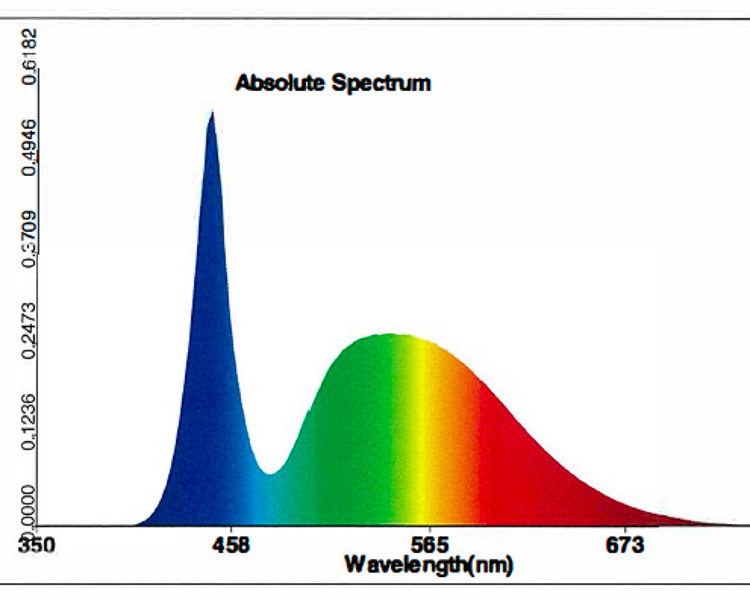 Final reflections on LED grow lights for orchids
I hope that my journey into the world of T5 HO LED replacement bulbs for orchid growing provides a good starting point to consider your options. A key lesson learned: don't assume your existing T5 HO ballast will work with ANY T5 LED replacement. When comparing manufacturers, light quality (spectrum) is as important as quantity (output). And, of course, a bit cheaper isn't always better over the long term.
As a final reflection, I do not believe that I would purchase another T5 fluorescent fixture, though I am pleased to have a the T5 HO LED conversion option to extend the life of my existing fixtures. For a new setup, I would select a LED strip light or panel, taking into consideration whether I needed a high intensity LED light (e.g., the Amare Technology panel described for our cool growing room) or a lower intensity LED grow light (e.g., the Active Grow Luminaire described for the Paphiopedilum seedlings). A third option, still to debut from Sun Blaster and Active Grow, are higher intensity LED replacement tubes for T5 HO fixtures, which may be ideal for many higher light orchid species.
I am currently using Sun Blaster LED strip lights for supplemental afternoon lighting in my eastern windows — a Sun Blaster LED strip delivers 25% more lumens for the same wattage compared to a Hydrofarm Agrobrite T5 HO fluorescent tube.  Also, the Sun Blaster LED strips are small and lightweight compared to the heavy metal T5 fixtures.  For discussion of how LED grow lights compare to fluorescent tubes, in light spectrum (PAR), energy efficiency, and more, please see my article on "New ways to think about indoor orchid growing with LED grow lights."
Happy orchid growing with bright and beautiful LED lighting!