An eburneum-like Cymbidium, found in southern Vietnam and named for the area (Bana) near where it grows.  I grow this species outdoors in the shadehouse, with lower (3000 fc) light than other Cymbidiums.  I bring it into my cool area (min 45F nights) for the winter.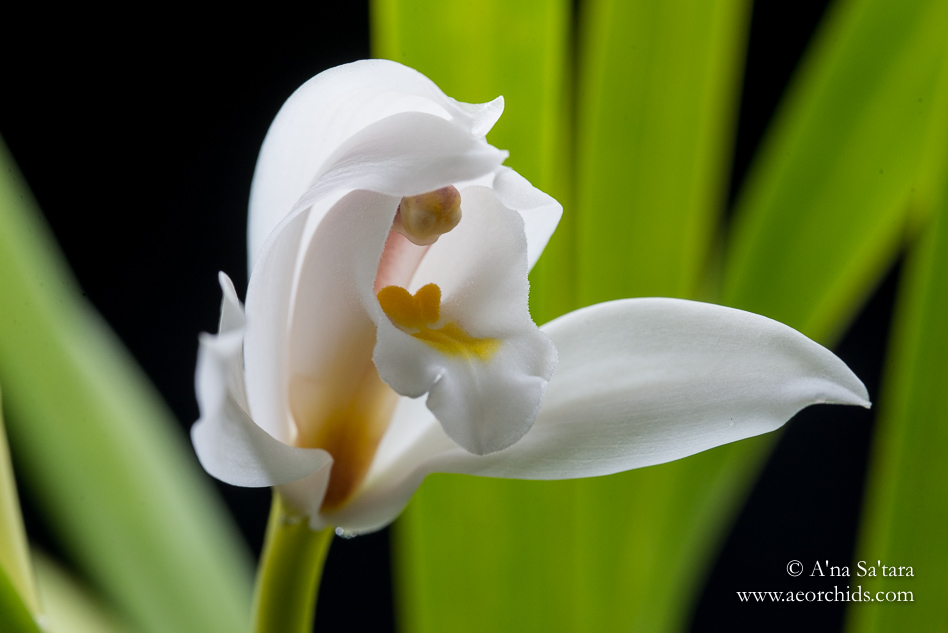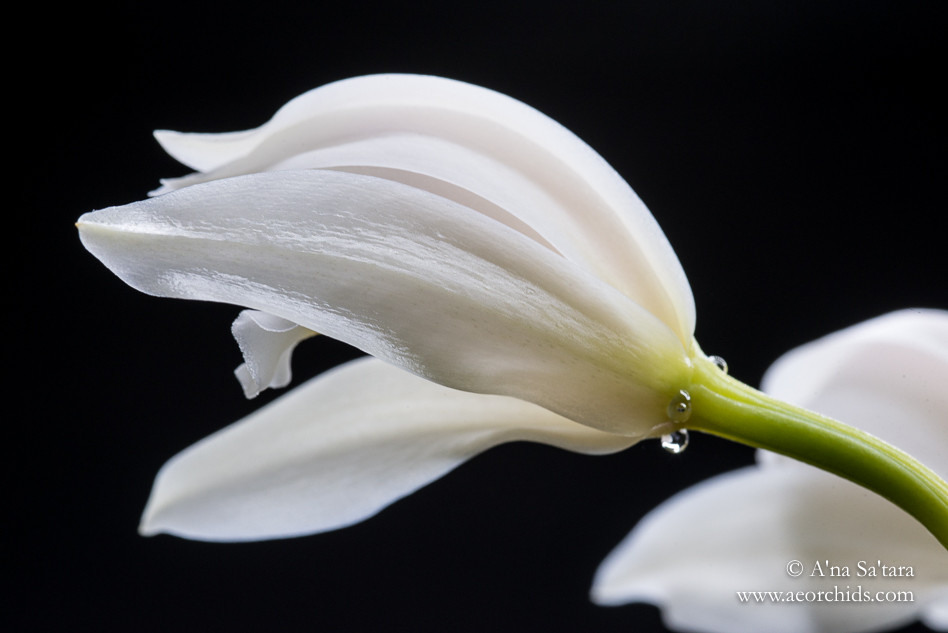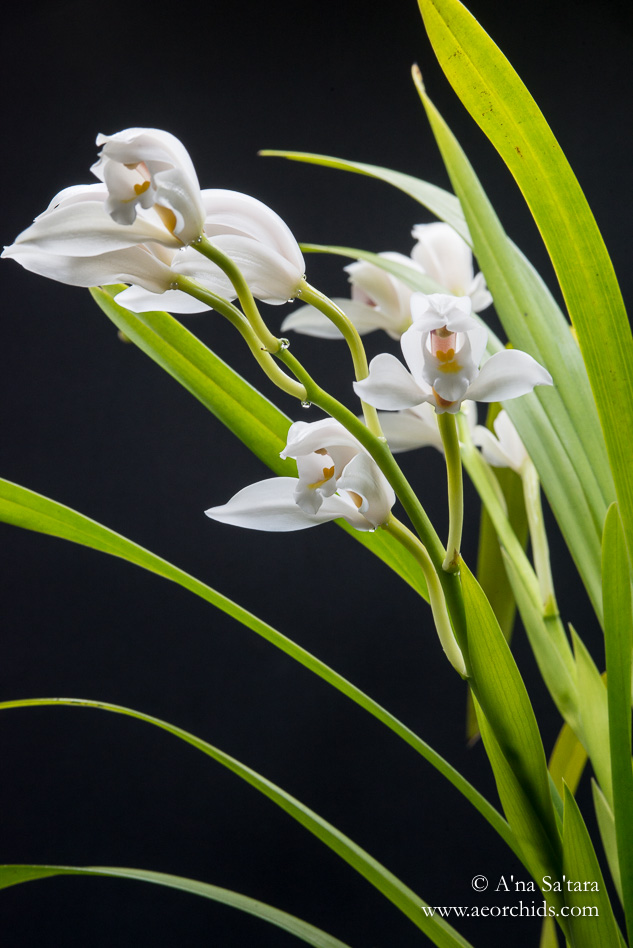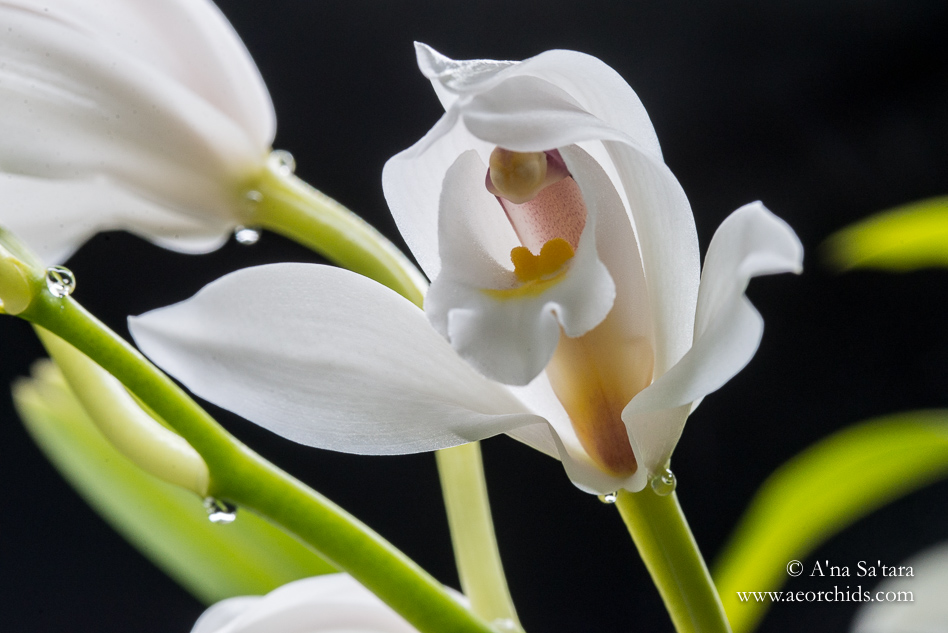 Cymbidiums, Dendrobiums, Dockrillia, and other friendly genera
Interested in more unique and beautiful orchid images?
My vision to create orchid portraits emerged from my appreciation for the "whole orchid."  So many photographs of orchids focus only on the flower.  But orchids are not flowers: they are entire plants and living beings.  Connect more deeply with the many dimensions of orchids …
more orchid images by A'na Sa'tara