Dendrobium speciosum var. capricornum is the most northerly variety of Dendrobium speciosum, and least common in cultivation in the USA.  Our plant is similar in size to the var. pedunculatum of this species, which short, compact canes.  Due to its northerly range, we bring it inside for the winter with our other Queensland dendrobiums, with a minimum night temperature of 50F (10C).  Our other varieties of Dendrobium speciosum, except var. penduculatum,  winter outside all year, tolerant of the upper 20s (-3C) in a sheltered location near the house.
This flower spike took nearly 3 weeks to open.  In the final photo, you can see that the freshest flowers are pure white, and the rest of the stalk is darkening to a cream color, with the first opened blooms ready to drop.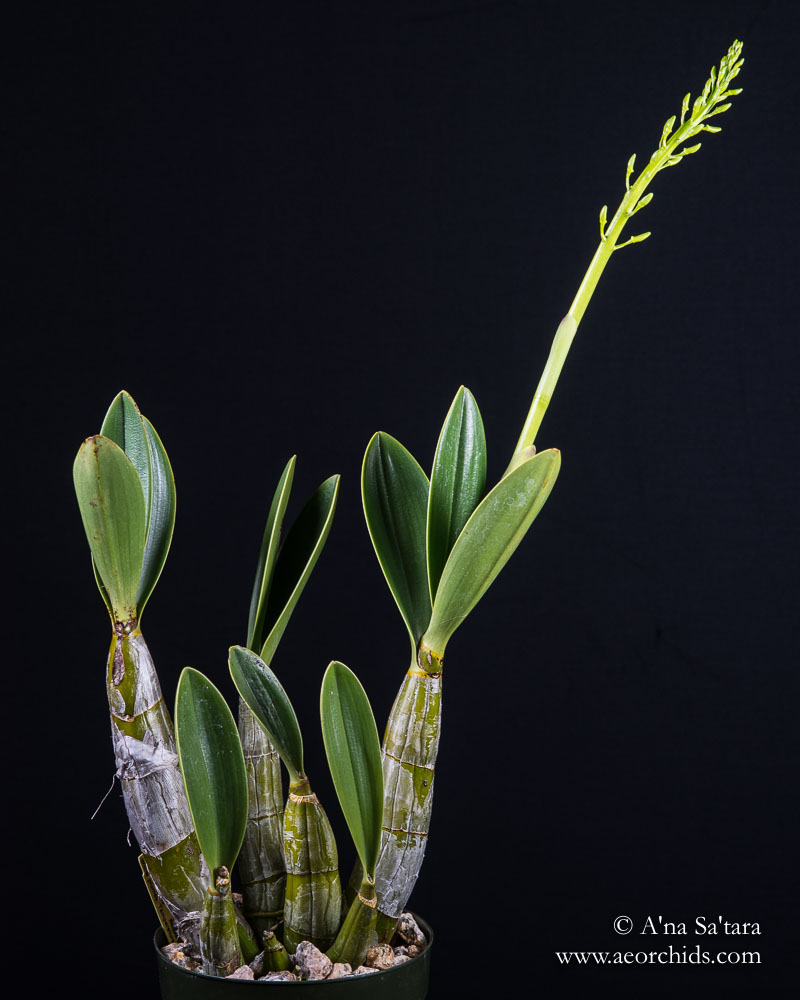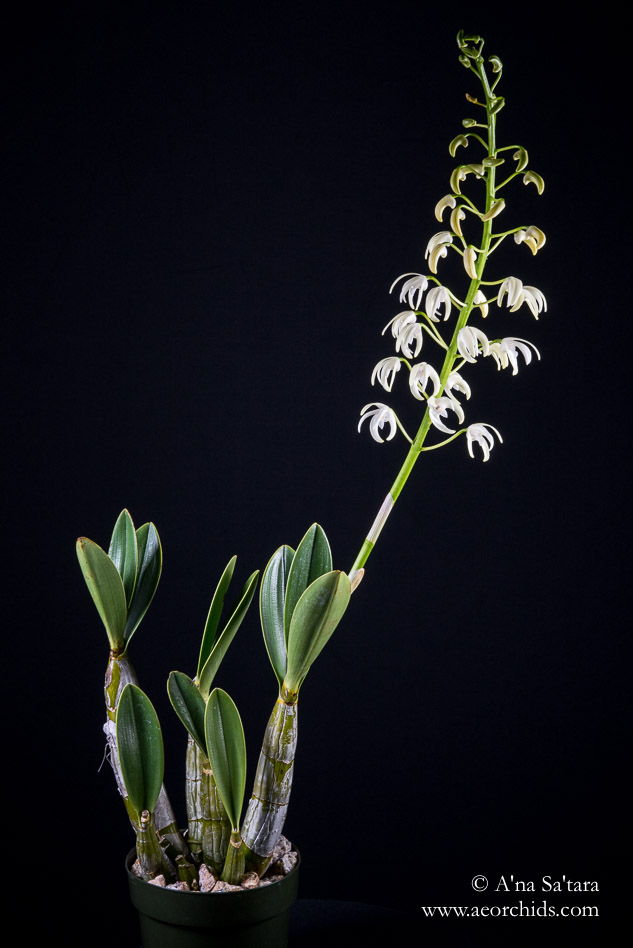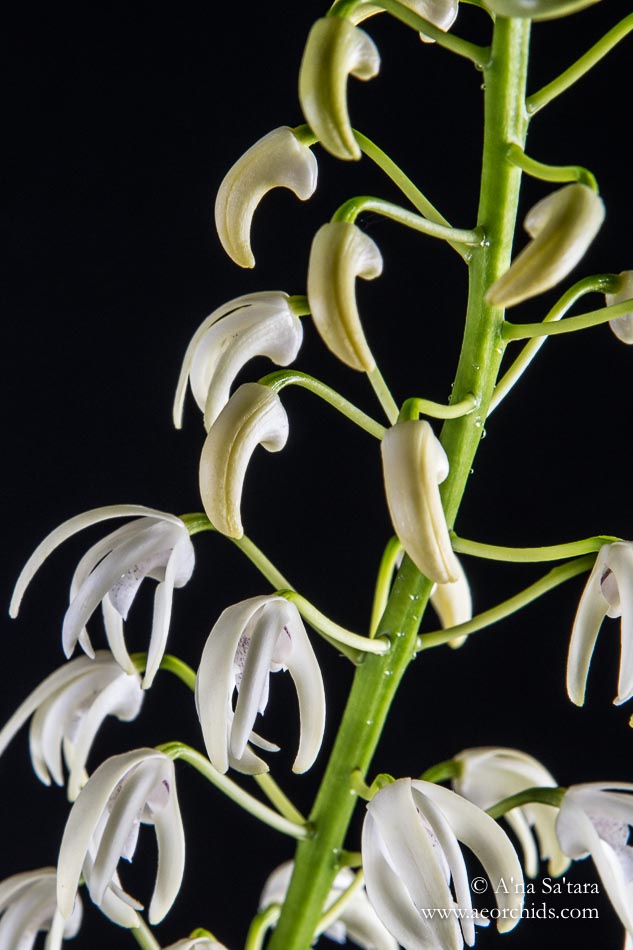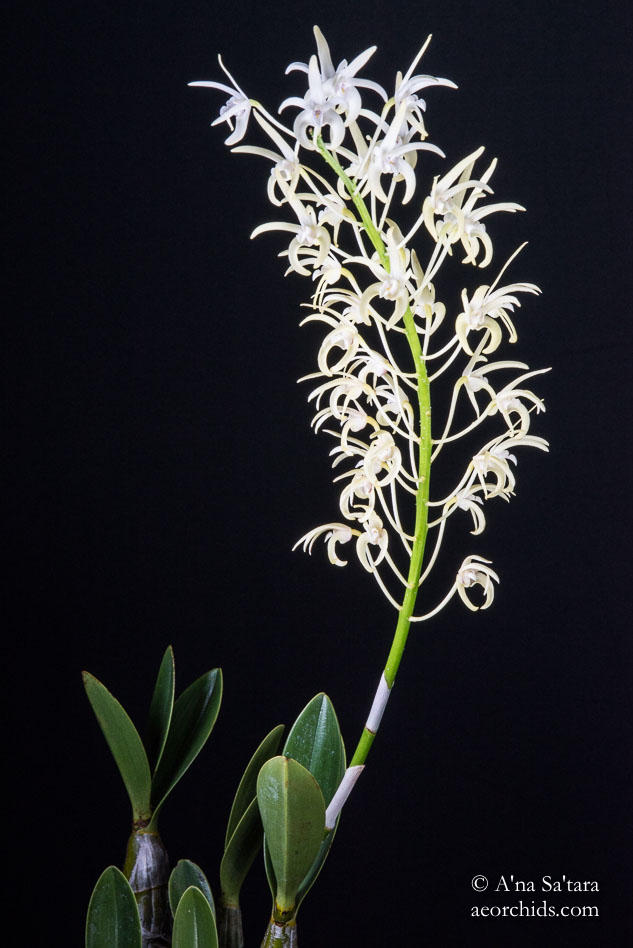 Interested in more unique and beautiful orchid images?
My vision to create orchid portraits emerged from my appreciation for the "whole orchid."  So many photographs of orchids focus only on the flower.  But orchids are not flowers: they are entire plants and living beings.  Connect more deeply with the many dimensions of orchids …
more orchid images by A'na Sa'tara