The canes of this unique Dendrobium species are possibly more striking and memorable than the flowers!  None others like it that I have seen in this genus (or any other orchid).  The canes are approximately 24″ (60cm) long and FLAT.  Very flat, and about 1.5″ (3.5cm) wide.  The third photo has a view of the newest cane.
This is a first bloom seedling, and she has done well!  The flowers are lovely in their pendulous presentation.  Notably, the blooming cane shrivels and becomes rather dark (and leafless) prior to flowering.
We grow this species in the warm room (62F, 17C minimum nights) with other mid to low light Dendrobium species (e.g., Dendrobium lawesii, Dendrobium chrysopterum, Dendrobium gnomus).  It is native to Ambon Island, in the Moluccas.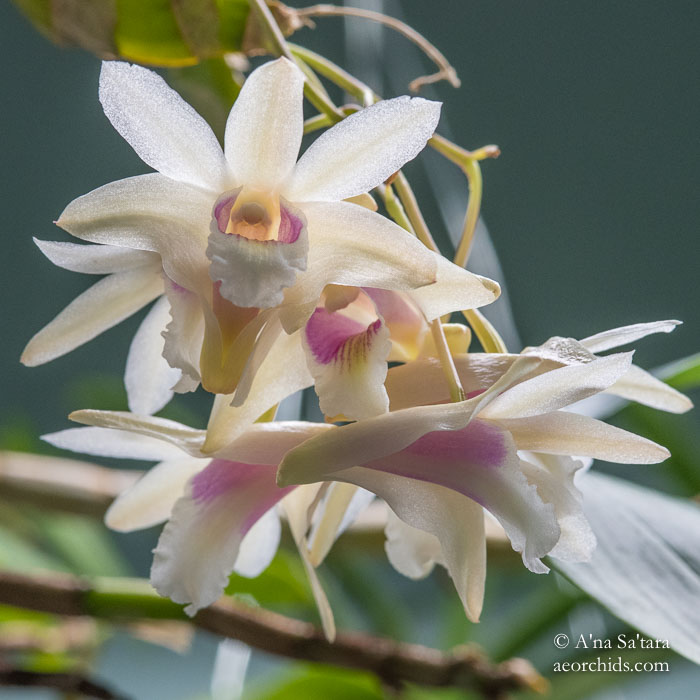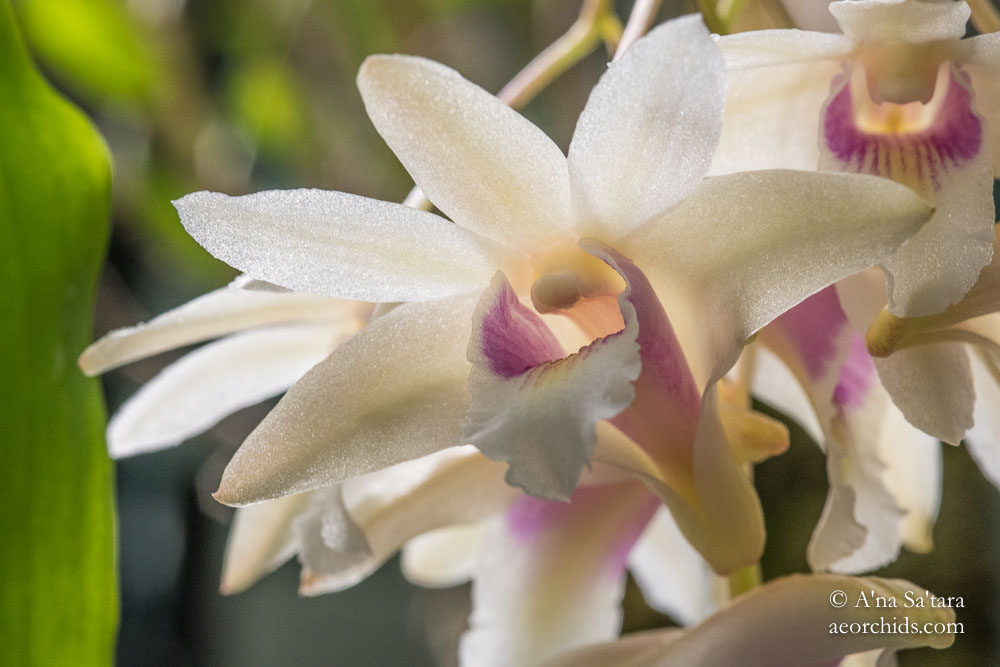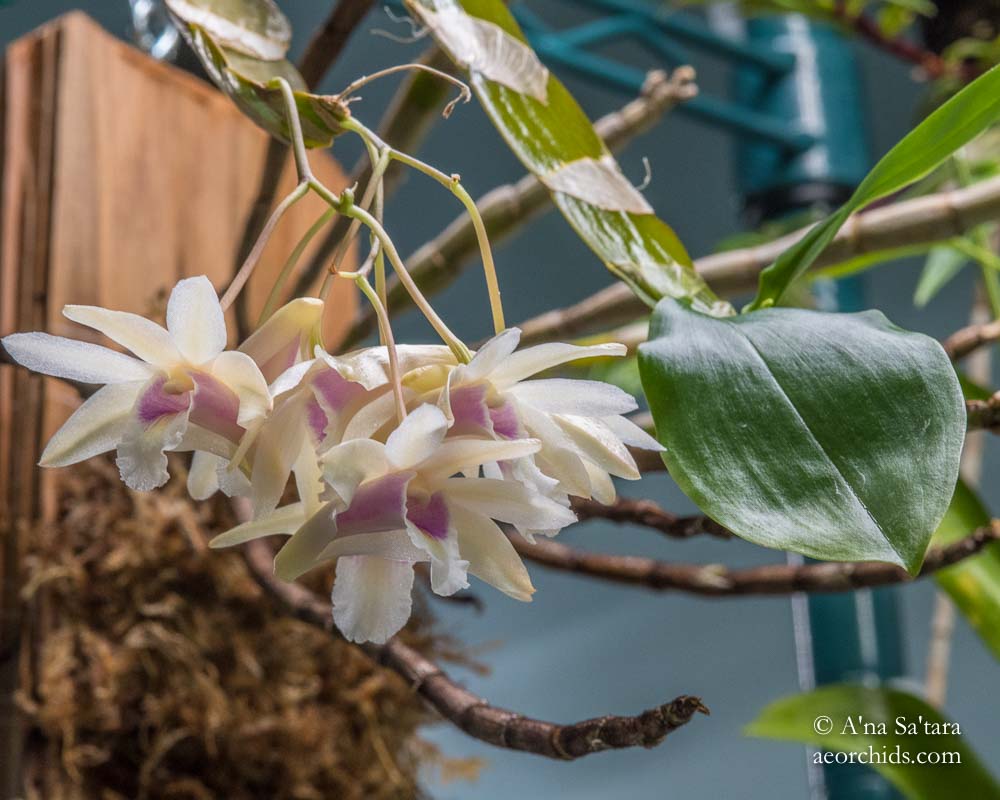 Interested in more unique and beautiful orchid images?
My vision to create orchid portraits emerged from my appreciation for the "whole orchid."  So many photographs of orchids focus only on the flower.  But orchids are not flowers: they are entire plants and living beings.  Connect more deeply with the many dimensions of orchids …
more orchid images by A'na Sa'tara